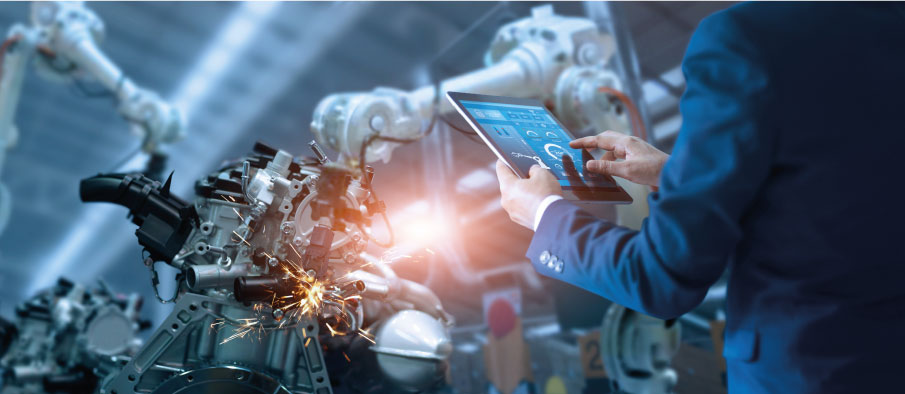 Why marketing automation still needs a human touch
Marketing automation is the future – that is, software that nurtures leads and increases sales. These programmes have helped to revolutionise the marketing discipline, from making it possible to track the entire customer journey (without needing to ask every customer how they found your business), to being able to tell who is engaging with your content.
Automated emails, website tracking and analytics, and retargeted marketing are all examples of marketing automation that enable businesses to reach their target audience consistently, effectively and to a realistic budget. But despite claims that marketing automation will replace the jobs of marketers across the globe, even the best software still needs a human touch to feed the marketing machine.
The robots aren't coming
Artificial intelligence may be getting more advanced, and gone are the days of having to manually update sales spreadsheets of prospective leads, but to truly benefit from marketing automation an experienced marketing professional still needs to analyse data from machines (e.g. what marketing content is working best and why, what global trends might be affecting your business?) and develop strategies for how best to promote the business.
In addition, while software is being developed that can automate content, robots can't write like humans – they don't have the overall world view that humans have, or the ability to think creatively, or feel emotions like we do. The best content has been written by humans who can appreciate the difference in language tones and styles, and nuances between cultures.
Also, robots can't understand customer behaviour, or the customer journey, like a human can. They can't create new initiatives based on human relationships (where new ideas often stem from) – they can only provide data and make suggestions of how you could develop your marketing strategy.
How can I make the most of marketing automation?
If your business is stuck in a rut and you're struggling to increase sales, marketing automation can definitely benefit. It's not rocket science, but you will need someone who can help to gather data on your customers, send them engaging content and updates about your business, and know how to foster a relationship with them using marketing automation tools.
There are two key ways you can do this: either by hiring an in-house marketer, or utilising the skills of a marketing agency – or a mixture of both. If looking to hire an in-house marketer, you'll want them to have a broad range of skills to maximise your marketing activity – from data analysis to copywriting, design and knowledge of using automation software.
While there are all-rounders who can work in-house, if you're a small company it can be much more cost effective to utilise the skills of a marketing agency. Agencies – particularly 'full-service' agencies – tend to have a very broad range of skills and experience. Some will offer a monthly retainer for as little as £1,000 a month, while an average fee for a bespoke and in-depth marketing campaign for a small business averages at around £2,000 to £3,000 a month. But for that fee you're tapping into a whole team of people who act as an extension of your team. So essentially you're accessing a number of experts for the cost of hiring one person in-house – who can work flexibly around your requirements. This can often reduce the stress of hiring a full-time employee and having additional costs such as pensions, holiday and sickness pay.
Achieving results
A key benefit of marketing automation is its ability to provide in-depth reports at the click of a button. From how well your social media channels are performing, to how many people clicked on your last sales email, there's no doubt that the analytics behind marketing software is revolutionary for adapting and improving your marketing strategy.
However, it's still important for a human to analyse that data and provide benchmarks – whether that's via a marketing agency working closely with your team, or by looking at the data directly yourself. Marketing automation and technology is changing the business world for the better. It empowers us to react quickly to change, develop new ideas and reach even more people. But the ability to analyse this information, work with it, and react, ends with the human touch.
To find more about how Sugar Marketing – a full-service marketing agency – can help to automate your marketing machine, contact us for a chat.