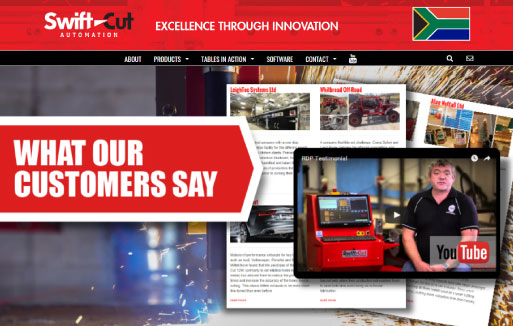 When we first started working with Swift-Cut Automation, they had one extremely good product which they knew not only exceeded the quality and capabilities of all their UK competitors but was and still is, the most affordable entry level CNC plasma cutting table on the market.
That was never going to be enough for Swift-Cut – they had global aspirations and we couldn't wait to get on board and see where we could go together.  Within 5 years, we've helped Swift-Cut launch in 35 countries and this month sees the grand launch of Swift-Cuts first headquarters in Boksburg, Johannesburg.  We're thrilled, working with them for so long and helping Swift-Cut be the company they set out to be is a real buzz for us.
Good luck in South Africa, Swift-Cut!  Where shall we go next?