Leadership Team
Our small team delivers big results: from strategists to designers, and copywriters to digital experts. Here's a snap shot of our leadership team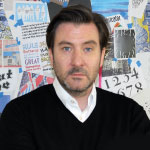 Martin Long
Founder and Managing Director
Martin founded Sugar Marketing more than a decade ago as a simple solution for B2B businesses looking to grow. He has worked with major brands like Mazda, Kia, Nestle and Which?, but his real passion is helping SMEs develop into multi-million pound companies.
Martin knows exactly how to position a business in front of its target audience to drive sales and engagement. Paid search is his speciality, and his outstanding knowledge of how people search online, and what they search for, helps companies to reach the right audience.
Cath truly understands how marketing works. She's worked for blue-chip companies including Canon, Nestle and Saatchi & Saatchi, and brings her skills to Sugar to help our clients succeed and grow.
Cath specialises in strategic planning for businesses, brand development, and creating effective marketing messaging that truly conveys what a company offers and where it is heading.
Caroline Burgess-Pike
Head of Communications
Caroline has worked with leading B2B companies across sectors including manufacturing and technology, securing outstanding results for her clients – such as winning prestigious National Business Awards.
A PR expert and former journalist, Caroline specialises in corporate communications – whether that's creating a winning award entry, building a brand's reputation, or writing engaging articles for the press that position her clients as thought leaders.
Emily Streeter
Head of Content
Emily writes content that wins sales and generates enquiries. From brilliant blogs that make you want to read on, to delivering SEO targeted content that boosts search engine rankings and listings, Emily knows what works when it comes to words.
In today's digital world where content is key, Emily can help to position your company at the top of your game by engaging with your customers and prospective customers in a way they not only understand, but that leaves them wanting to know more.
Mark Humphreys
Head of Business Development
Mark has worked in sales for over 25 years, and brings his industry knowledge and experience to help our clients expand their business. As well as being Sugar's sales guru and helping us to grow our agency (you've probably already spoken to him), Mark's expertise enables our clients to win more leads, business and revenue.
Having worked with major companies like shipping consultancy Lloyds Register, to smaller B2B businesses, Mark is fearless in his approach to getting results – whether through cross-selling, up-selling or just plain selling.
Energise your marketing with Sugar
We would much rather talk to you than bombard you with copy, so if you're ready to move your business forward give us a call to arrange a chat over tea or coffee with added Sugar.